Certified Pre Owned 2017 BMW
i3 94Ah w/Range Extender Hatchback
Exterior Color

Capparis White w/BMW i Frozen Blue Accent

Odometer

7,476 miles

Body/Seating

Hatchback/4 seats

Electric Mile Range

97 miles

Battery Warranty

96 months/100,000miles
Transmission

Single-Speed Automatic

Drivetrain

Rear-wheel Drive

VIN

WBY1Z8C34HV893267

Stock Number

M5303

ICE + Electric Mile Range

180 miles
Highlighted Features
Navigation system
Automatic temperature control
Emergency communication system
Wireless phone connectivity
Rain sensing wipers
Speed sensitive wipers
Auto-dimming rearview mirror
Split folding rear seat
Detailed Specifications
KBB.com Consumer Reviews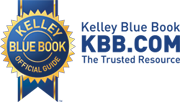 Best little car EVER!

By TurtleDragon |  on Tuesday, March 09, 2021

5.0

My husband jokes that I should work for BMW because I can't stop selling this car to others! Don't let the small exterior footprint (that makes parking and maneuvering super easy) fool you. The interior is surprisingly roomy, even for those sitting in the back, though I downgraded to 4/5 stars for styling because I really think they would have been smarter to have a third seat in the back, instead of the cupholder in the middle. ThIs car can turn on a dime! Just for fun, I proved that the I3 can make a clean 3-point turn in the space of two side-by-side parking spaces without even going over the border lines (as in cars parked in the other spots). The "suicide doors" also take a little getting used to, but I'm pretty sure they designed the frame that way to reduce weight. The back seats fold down super easily, making this little car a real work horse. I've easily put up to 12 bags of mulch in the back and you couldn't even tell when driving the car (except for the top bags slipping off the pile if I had to suddenly stop). This car is ideal for a couple that does not have infants, as the trunk is not huge (by the time you put the stroller, the diaper bags, etc, you might have to overflow into the back seat. That being said, it's a perfect urban car, because the trunk is still quite usable and easily fits tons of groceries. My favorite feature of this car is its incredible quick start AND stop. In fact, you have to learn to create the gradual coasting feel of the gas cars, otherwise, the passengers can get whip-lash. There's none of that annoying delay between pushing the pedal and getting the car moving. The car feels like an extension of your body and has the responsiveness of a go-cart. I tell people it's as if you were walking through the mall -- you know exactly what pace you want to go and how fast you want to move around others, if needed. It has served me a number of times on highways and smaller roads to get quickly away from/ out of trouble, or avoid suicidal animals. This car stops so quickly that you actually need to be mindful of bad drivers who follow too close behind you, not realizing that they can run into to you if you had to stop quickly to avoid a collision in front. I've used my hazard lights a number of times to warn drivers behind me to leave more distance. One more thing, unlike many other electric cars, this car has plenty power and can keep up with the high speeds with the rest of highway traffic with no problem. The suspension is very sporty, so no "buttery feel" over speed or other bumps, which is why I'm giving it a 4/5 for comfort. Otherwise, I'm very comfortable being the one driving, just a bit less so when being the passenger, as I'm less able to predict what the driver is going to do. The navigation is so-so as it doesn't always pick the most efficient routes and it's much better to look at the screen than to solely rely on the voice directions (which are often lousy). Another feature that I LOVE is the QUIET ride, typical of electric cars. No yelling to have a conversation over the noise of the engine. In fact, what you do hear is the road noise, easily drowned out by playing the radio. If you roll slowly, you pretty much hear nothing. Another HUGE plus of electric cars over gas is that getting stuck in traffic is much less stressful than in a gas car, because the slower speeds mean that you actually have INCREASED mileage. No stressing over running out of gas. YESSS! I also love the fact that you don't have to go to dirty gas stations and get exposed to toxic fuel. Yes, I have the mileage extender on my car, because being our first electric car, we had mileage anxiety. I turns out that we hardly ever need the back up of the two-gallon gas tank. We fill the tank about every other year. This car is also surprisingly more steady on slippery roads than you might think, as it is a rear-wheel drive. The thinner tires and rare need to use the breaks (because the car breaks most of the time just by lifting off the pedal and the breaks are only needed on a significant downhill slopes). One winter, I was caught off guard by icy/snowy weather that started while I was still at work. In my neighborhood, I saw about 4 or 5 cars struggle to get around a small traffic circle and slowly slide into the gutter on the sides. My little I3 was barely fazed and I went around all the others! Part of the reason is also because you can actually move this car CRAZY slowly (1KM per hour, not miles!), giving you uncanny control. We started out leasing this car, then bought it. We've had it for about 6 years and it's my "baby". A good little car that listens really well. LOVE it. I've never liked any other of my cars as much as I like this one.

Really nice first EV

By Ron |  on Tuesday, December 24, 2019

5.0

[Note, this is the "BEV" (Battery EV) model, not the "REX" (Range-Extender) version.... which I ruled out since I wanted to completely get away from "gas" and all of its "service" issues] "For the price"... it was a great used-EV decision. I say that because mine (CPO 2015 BEV Tera World with [all] options) was originally a $49k car, and my final price was under $18k with 21k miles in late 2018. This car is a bit like the "Tardis"... larger on the inside that it LOOKS to be on the outside. This is because of the 'unique' body design proportions that make you think it's a tiny "micro-car"... but it's far, FAR from that. Interior room is honestly very surprising... especially in width. Mine replaced a 1998 Oldsmobile Aurora, a large car, and I'm more than comfortable in it! The back seat has headroom for two 6' passengers, and the downstairs is spacious too. ;-) (it's a Tardis thing) When I first got mine, I was only commuting 34 miles a day (total)... so the 80 mile range was far more than I needed. However, with my new job, I'm now commuting just over 80 miles a day... which puts me well out of range for a round-trip (esp. in winter)... so I am forced to charge while at work, every day. Now I'm looking to replace it with the 2017 model with the 94Ah battery, which should give me round-trip range again (so long as I drive conservatively, and it's not below freezing temperatures). At just over 2600 pounds (and most of that is located very low, incl. the 500-600 pound battery pack, for a very low C.G.), it's a blast to drive. It can easily be driven single-pedal mode (rarely use brakes, due to the high level regenerative braking). The suspension is tuned for a "sporty" ride... it does not 'ride soft' like a large 3700 pound American car... so don't expect it to. The 15-60MPH acceleration is a blast... and BMW says it beats every other BMW model from 0-40 MPH. Very inexpensive to operate if most of your charging is at home or on "free access" charger stations! (some utility companies do this to entice people to buy EVs, and some retailers do this to attract business). I have a "electric home heating" utility discount (because of my heat pump), and I get VERY low electric rates... which can result in $0.02/mile operating cost. My biggest complaint: Since mine has the optional 20" wheels (which I do like), there are ZERO snow/winter tires made for that wheel size, world-wide, and I was not informed of this. Required me to buy a set of aftermarket 19" winter wheels to have snow tires on (tire rack). You didn't hear this from me, but it's "user customizable" through the OBD port and a phone app... which for a 60yo techno-nerd (me), is a "plus". As a lifelong design engineer, the design engineering and CFRP (carbon fiber reinforced plastic) construction are what got me excited about it... the "used market" price closed the deal.

My favorite car ever, am a old driver

By Tatzlwurm |  on Friday, March 06, 2020

5.0

GREAT CAR, the only knock on it is the range is quite poor. Especially winter only getting about 40 miles on ev.